KINDERGARTEN AND TRANSITIONAL KINDERGARTEN 2022-2023 REGISTRATION INFORMATION Kindergarten children must be 5-years-old on or before September 1, 2022, to be eligible. Transitional Kindergarten students must turn 5 between September 2 and February 2, 2023. Limited space is available. Register as soon as possible. Kinder Help Day is March 14 from 8:00 - 11:00 am. Please bring their birth certificate, immunization records, and proof of address (ex: water or PG&E bill).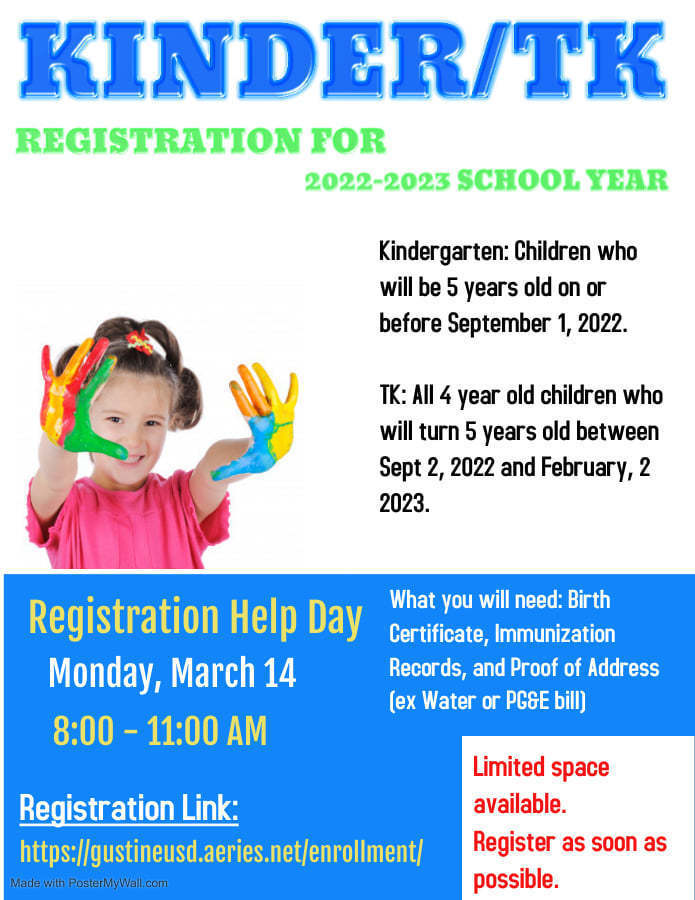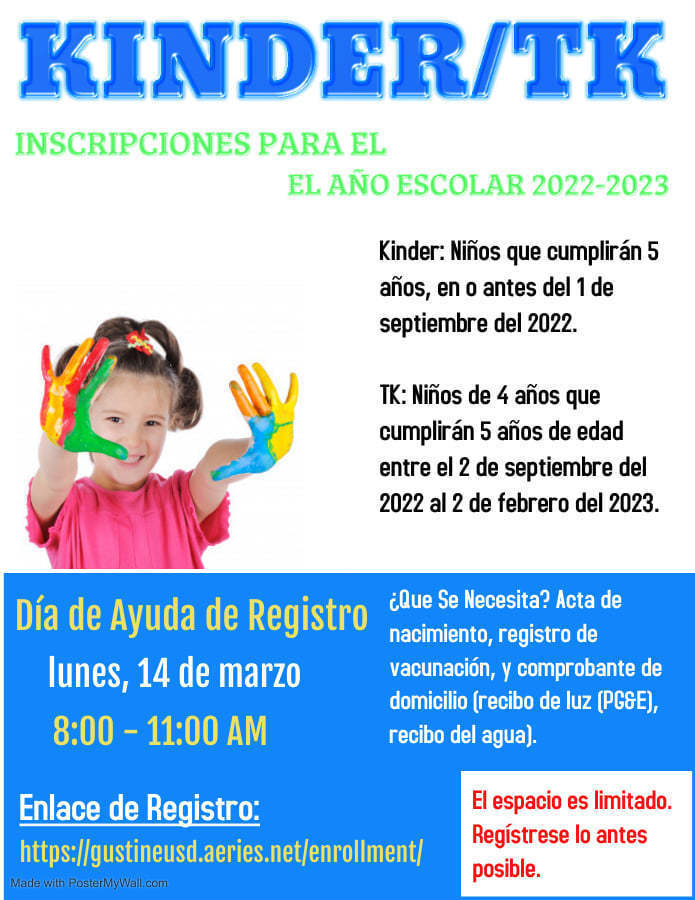 LOVE ROMERO Save the Date! Where: Romero Elementary School When: April 2nd, 2022 Time: 10 AM - 1 PM We hope to see you all there!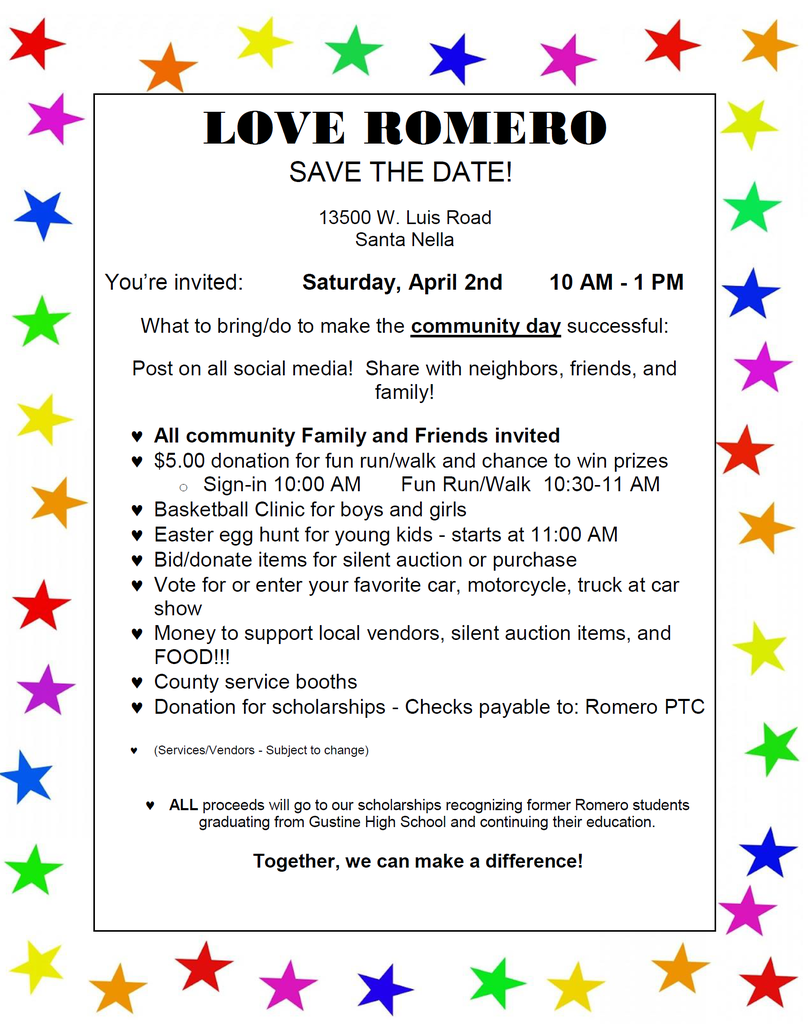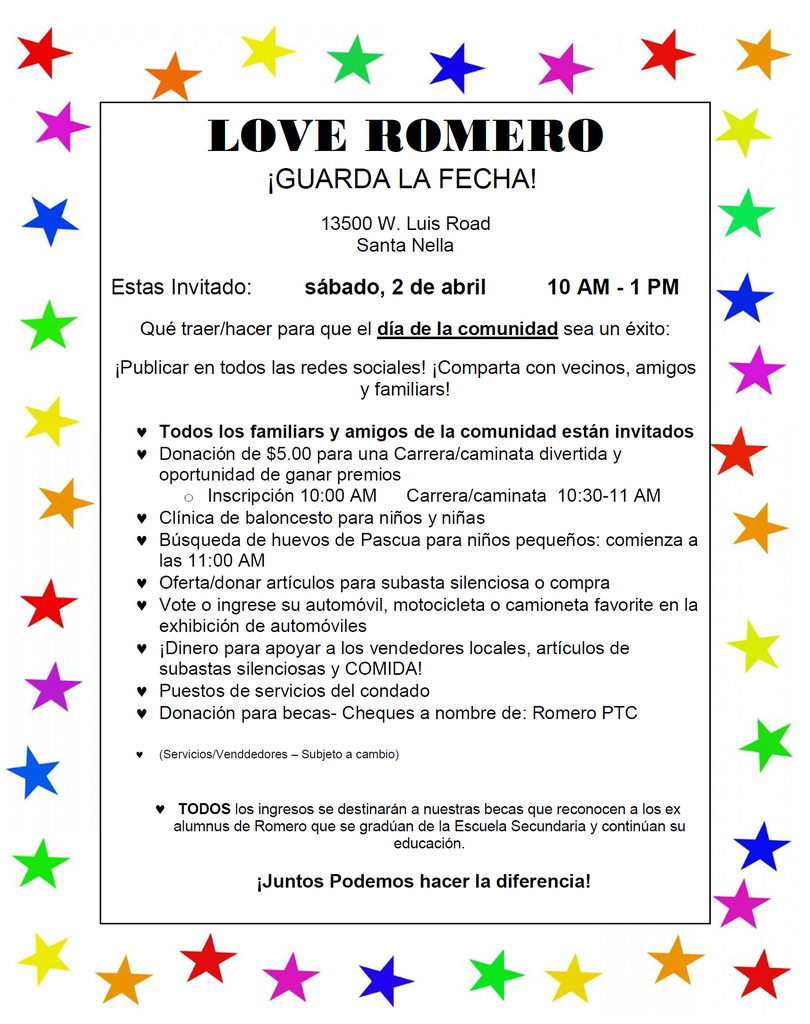 Great News! Beginning this week, we will be providing weekend meals for all children 18 years old and under. On Fridays we will be serving a breakfast and lunch for both Saturday and Sunday along with Friday's meals. Please see the menu below. ¡Buenas noticias! Empezando esta semana, estaremos previendo comida durante la semana para todos los alumnos menores de 18 años. Los viernes estaremos sirviendo desayuno y almuerzo para el sábado y domingo a lado de la comida para el viernes. Por favor de referir al menú.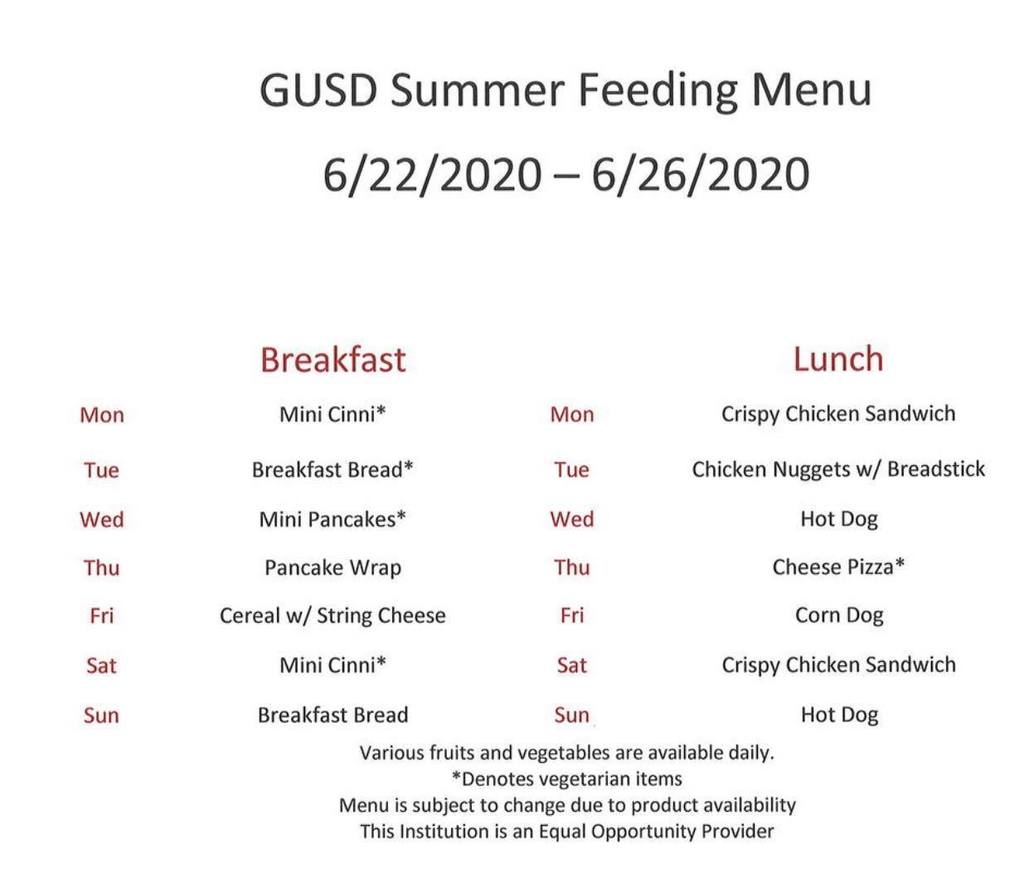 Welcome to the new website and mobile apps for Gustine USD!